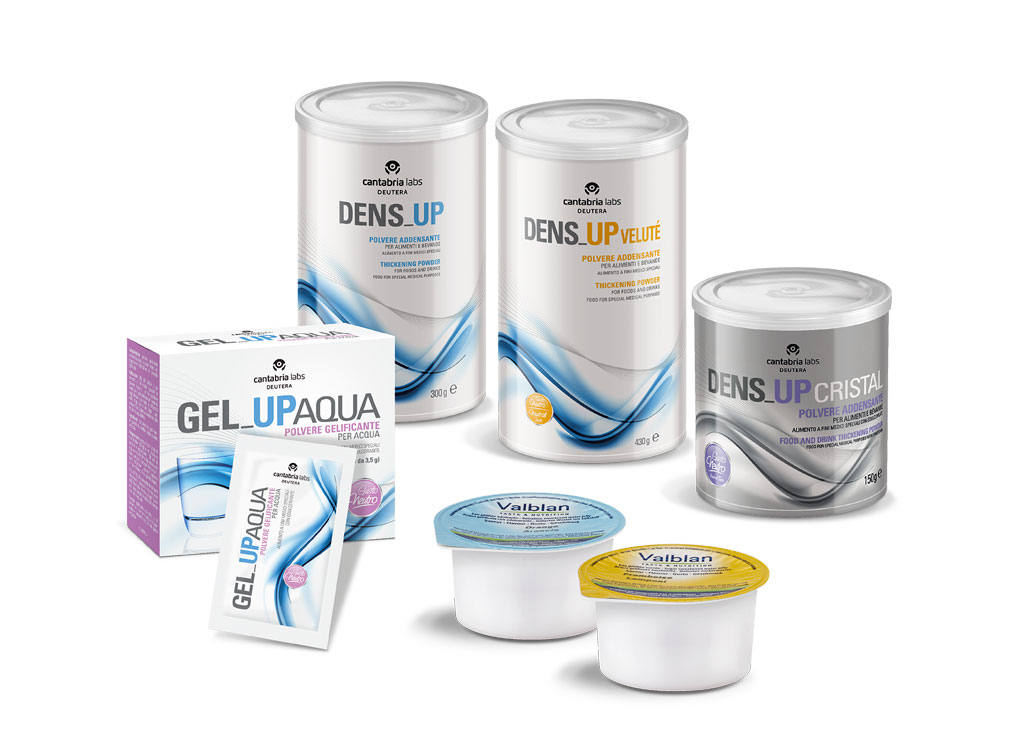 HYDRATE AND NOURISH DYSPHAGIC PATIENTS
Food for special medical purposes suitable for the dietary management of patients with difficulty in swallowing (dysphagia),difficulty in swallowing liquids and in chewing, thus requiring a diet of an appropriately modified consistency.
Gelling powders for water and beverages
Thickeners for liquid and semi-liquid foods
Ready to use gelled beverages
Spedizione gratuita per ordini
superiori ai 47 €.
Tutti i costi dei prodotti sono IVA inclusa.
Nutritional Info
Average Analysis
for 100 g
for 1 measuring scoop (2,5 g)
Energy
1609 kJ
40,2 kJ
379 kcal
9,4 kcal
Fat
< 0,5 g
0 g
of which saturates
< 0,1 g
0 g
Carbohydrate
94,8 g
2,3 g
of which sugars
0 g
0 g
of wich starch
94,8 g
2,3 g
Fibre
0,5 g
0 g
Protein
< 0,1 g
0 g
Salt
0,5 g
0 g