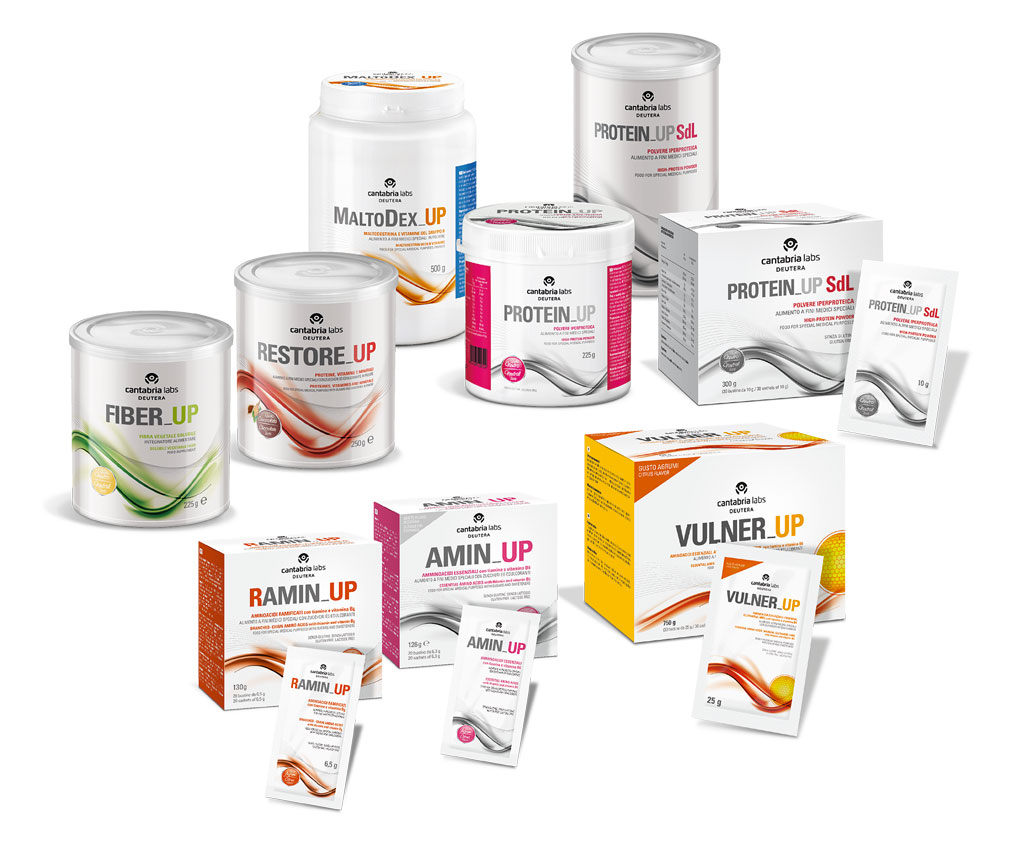 Oral nutritional supplements line
Food for special medical purposes in powder form suitable for the dietary management of patients with protein–energy malnutrition and specific nutritional deficiencies:
Protein supplements enriched with vitamins and minerals, highly soluble, pleasant-tasting and with low fat content.
Maltodextrin and Fibre to rebalance cases of malnutrition and for personal well-being
Amino acids to aid in cases of sarcopenia, pressure sores, burns and liver disease.
Spedizione gratuita per ordini
superiori ai 47 €.
Tutti i costi dei prodotti sono IVA inclusa.
Nutritional Info
Average Analysis
for 100 g
for 1 measuring scoop (15g)
Energy
Fat
0 g
0 g
of which saturates
0 g
0 g
Carbohydrate
95 g
14 g
of which sugars
7,0 g
1,1 g
Fibre
0 g
0 g
Protein
0 g
0 g
Salt
0,04 g
0 g
Thiamin (vit. B1)
0,47 g
0,07 g
Riboflavin (vit. B2)
0,53 g
0,08 g
Vitamin B6
0,67 g
0,10 g